Banka Srpske mora da iskešira 11 miliona evra litvanskoj "Ukio grupi" – Blic (сатира) (саопштења)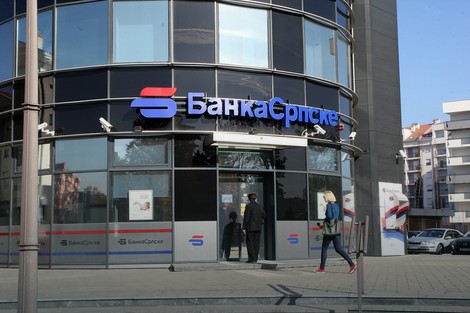 Bez zvanične potvrde o litvanskim milionima očigledno niko ne želi da se oglasi. U Vladi Srpske bez reakcije. U Agenciji za bankarstvo kažu, pitajte likvidacionog upravnika. Petar Mićić – bez komentara, javlja ATV.
Pravosnažnom presudom "Banka Srpske" obavezna je da "Ukio banci" isplati milione koje su Litvanci imali na transakcionim računima i kao depozite u ovoj banci, plus kamatu u visini od šest odsto godišnje od 2014. do potpunog izvršenja presude.
– Ovako će, praktično, i ono malo imovine koja se uspe prodati biti opterećeno dodatno sudskom presudom iz Litvanije i ja se pitam da li je možda Balkan investment banku trebalo pustiti da propadne u tom momentu, jer onda to ne bi palo na teret, praktično, onih koji potražuju sredstva od "Banke Srpske" – rekao je Zoran Pavlović, ekonomski analitičar.
Najnoviji scenario sa litvanskom presudom usložnjava kompletnu situaciju i otežava eventualnu naplatu svih poverilaca kroz najavljeni stečaj. Takav scenario spominjao se i na seminaru stečajnih upravnika u Laktašima. Raspravom je rukovodio sudija koji će, verovatno već u ponedeljak, donijeti odluku o pokretanju stečaja u propaloj državnoj banci.
Njegove kolege tvrde da će se, u tom slučaju, i litvansko milionsko potraživanje tretirati zakonski, kao i svako drugo. O prioritetu isplate odlučivaće stečajni upravnik.
– Ako su to razlučni poverioci onda će oni imati prioritet oko toga, ako nisu razlučni poverioci iće u opšti isplatni red i imaće isti status kao svi ostali poverioci -kaže Dušan Kovačević, potpredsednik Udruženja stečajnih upravnika RS.
Pre samo dva dana, u banjalučkom Okružnom privrednom sudu većalo se o pokretanju stečaja. Pošto je banka nelikvidna, glas "ZA" dali su svi prisutni, od predstavnika Agencije za bankarstvo, do veštaka i likvidacionog upravnika.
Source Article from http://www.blic.rs/vesti/republika-srpska/banka-srpske-mora-da-iskesira-11-miliona-evra-litvanskoj-ukio-grupi/55m1wfc